BMW Super iCOM Platinum Edition
Super iCOM Platinum Edition 2015-08
Super iCOM Platinum Edition 2015-08 ( ISID 3.50.10 ISIP 56.2.003 ) is based Win8.1 64 bit OS SSD, can Update online, comes with FSC NBT CIC keygen.
It can update online www.supericom.com free for one year.
All software in Super icom platinum works perfect and fast. The platinum edition is the top level as well as fully functional software contents of all super icom series.
You can use this Super icom Platinum edition software to activate your navigation of all of the world maps! (Of course we release the FSC NBT CIC keygen for you included the software!)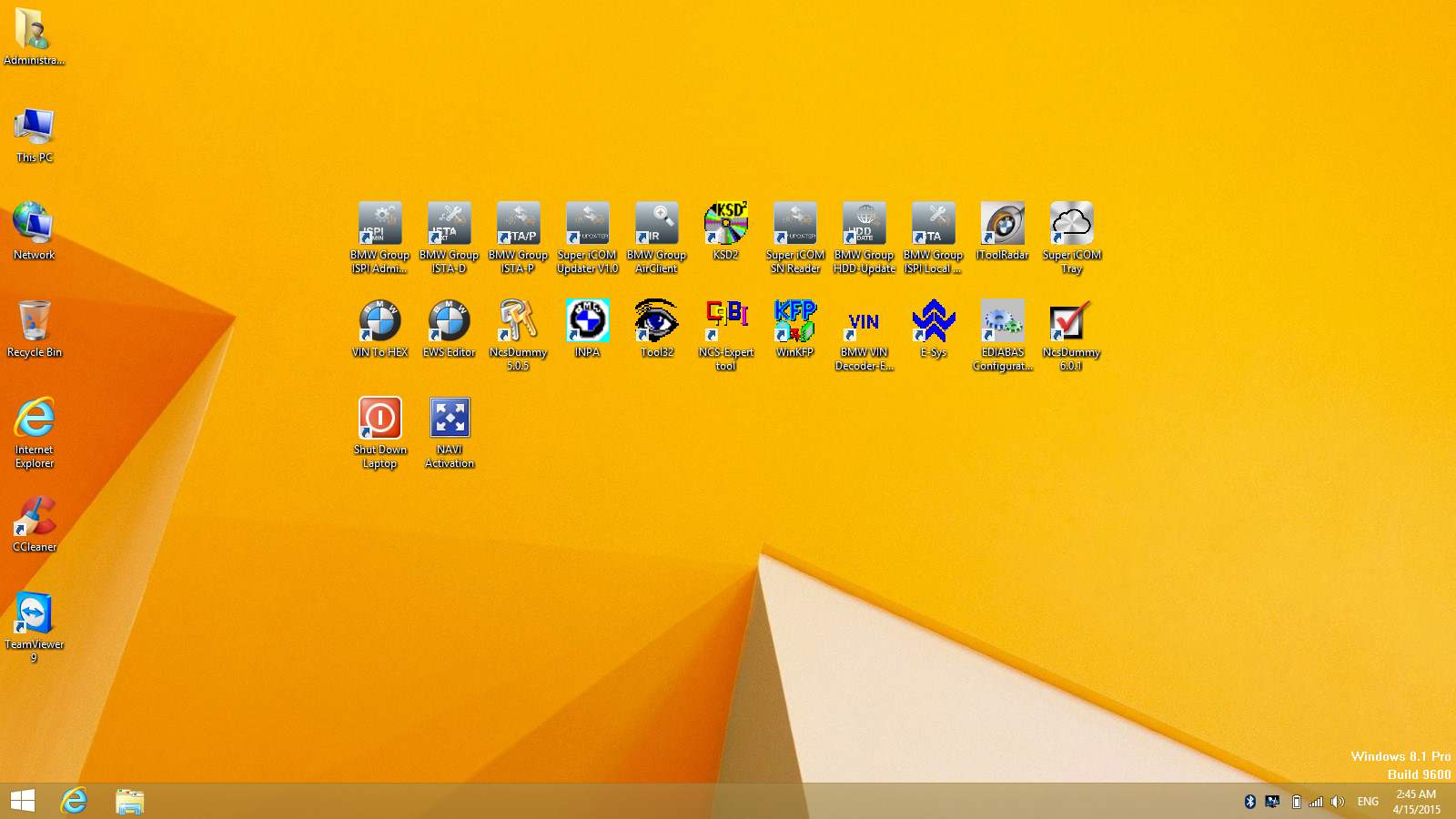 Super iCOM Platinum Edition desktiop
Advantages :
1. It can do the diagnostic and programming offline, and ISTA-D/ ISTA-P are both allowed to update online via updater on www.supericom.com from the servers from 5 countries for one year free.
2. Software is in SSD (Solid State Drive), Intel® SATA3 160GB (6Gb/s) SSD Normal HDD 160 GB (7200rmp or 5400rmp)
3. Able to connect to internet, install printers as you want.
4. Vehicle List in ISTA/D: Cars, Mini, Motorcycles, Rolls Royce, BMW i Series,BMW Compagna Motors
ISTA/P: BMW / BMW Motorcycle / BMW i / BMW Mini / Rolls-Royce / BMW UX
Notice: We only offer the technology support for ISTAD, ISTA/P, Itoolradar and teamviewer this 4 softwares, not offer to rest softwares.
HOW TO USE THE FSC NBT CIC KEYGEN TO ACTIVATE THE NAVIGATION WORLD MAP?
we have already created the video tutorial and PDF steps for you. So no worry about that you can DIY Now!
HOW TO UPGRADE MY NAVIGATION MAP IF I DON'T HAVE THE DVD?
No worry, we provide you free download from our serve, then copy to your USB flash and insert to car USB port to upgrade your map! (Platinum version only)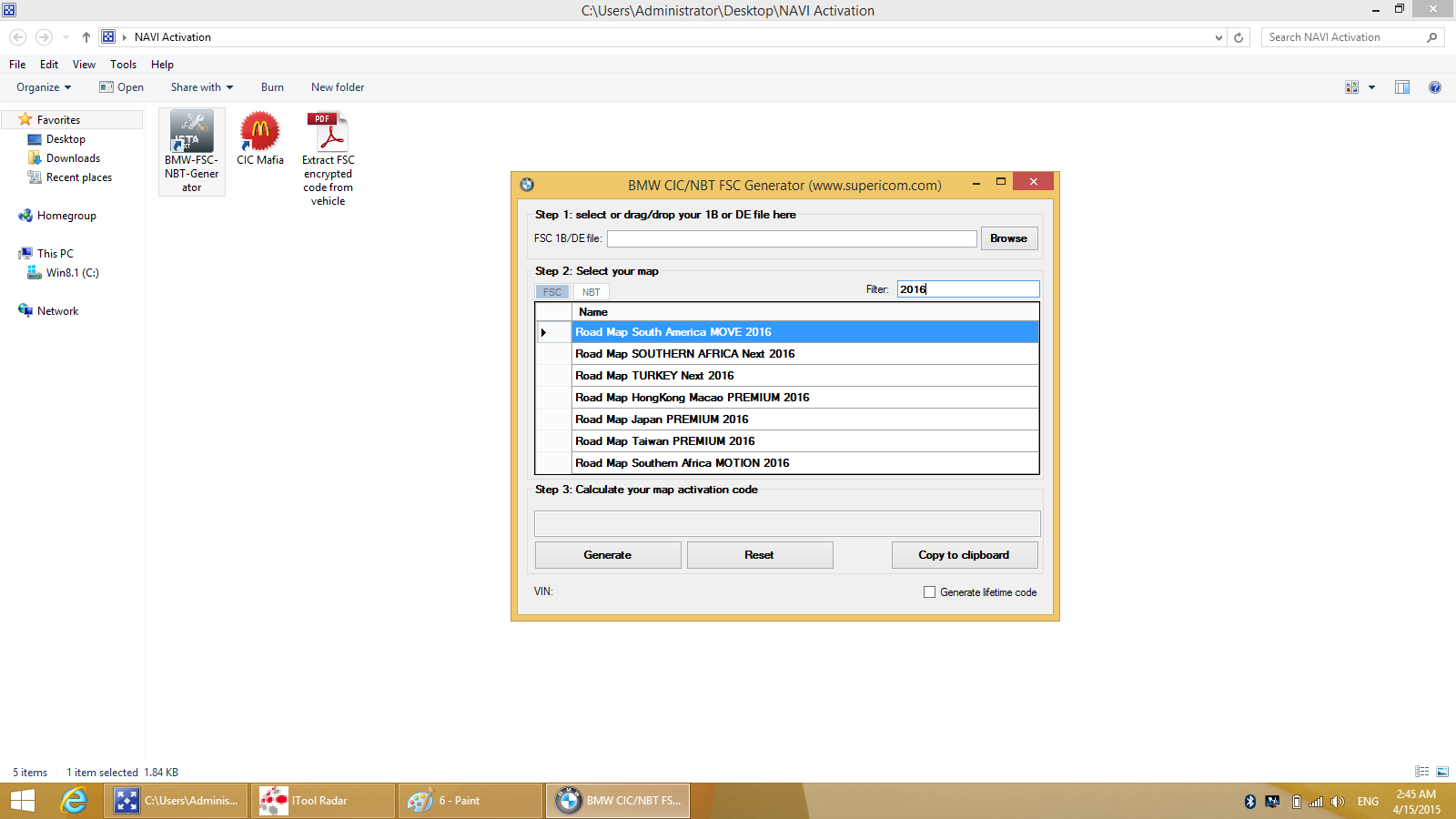 FSC NBT CIC Keygen
With the Super iCOM platinum edition, you can work with BMW ICOM WLAN function, and other scanner.